Season 2 is the second season of Gooische Vrouwen. The season contains a total of 8 episodes which were originally broadcast in the Netherlands from September 7, 2006 to November 3, 2006.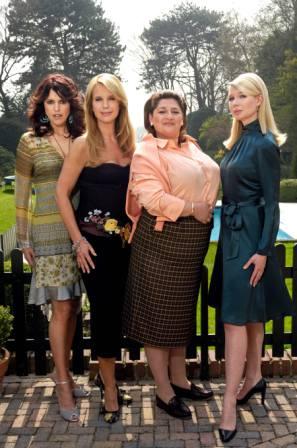 Main cast
Edit
Recurring cast
Edit
New Cast
Edit
Synopsis
Edit
Willemijn and Evert have decided go get a divorce. But do they really want to be without eachother? Cheryl is finally pregnant, but is Martin the father? Can she keep her doubts a secret? Claire's fatal fall in the pool has consequences, she's not her self anymore. Is the wall surrounding her, slowly breaking down? Anouk seems different aswell, she want to be a good and responsible mother to Vlinder. Will it work or will her sexual addictiveness put a stop to it?
Character Arcs
Edit
List of episodes
Edit
Ad blocker interference detected!
Wikia is a free-to-use site that makes money from advertising. We have a modified experience for viewers using ad blockers

Wikia is not accessible if you've made further modifications. Remove the custom ad blocker rule(s) and the page will load as expected.